Meet our founder, Innocent Magambi.
As a refugee from birth, Inua Advocacy (formerly Inua Consulting) founder Innocent Magambi survived on emergency food handouts for the first 27 years of his life until he was offered the opportunity of a college education. It was then that he channeled all his resources to improving living standards for people living inside and around Dzaleka refugee camp in Malawi by founding non-profit There is Hope.
Innocent led There is Hope for fifteen years, impacting thousands of refugees and Malawians through educational scholarships, vocational training and job creation. A strong believer in healthy leadership succession, he recently left the non-profit, which now operates with a staff of 53 and a leadership team of local professionals.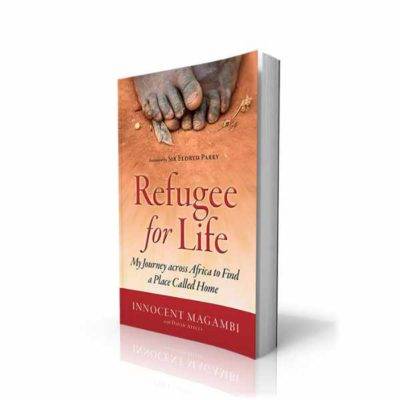 Author of the book Refugee For Life, Innocent recounts not just his refugee journey, but the power of an individual to spark change for an entire community.
In addition to his lived experience both as a recipient of charity and an orchestrator of development, Innocent incorporates lessons learned from fellowship programs such as the Obama Foundation Leaders: Africa and the African Visionary Fellowship by Segal Family Foundation.
A refugee rights activist at heart, Innocent enjoys inspiring people to see the bigger picture and to reach for their full potential.
Innocent is regularly invited to speak about his experience and initiatives at numerous venues including Oxford University and Rotary clubs in Kansas City, He has been featured on DW.com , BBC World Service, and The Guardian among others.